Location:
Webinar / International
Welcome to the "OPC Day 2023 – International" – for the fourth time as a digital event.
The OPC Foundation will host the digital event from June 19-23, 2023 with 3 hours per day.
Each session will be held twice in different time zones to serve Americas, Europe and Asia.
Please use this registration for the daily Europe / Asia slot
08:00 am – 11:00 am CEST
Please use this registration for the daily Americas / Europe slot
09:00 am – 12:00 pm PDT | 6:00 pm – 9:00 pm CEST
OPC Foundation: Status and Direction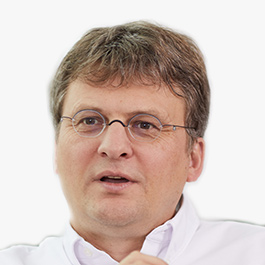 Stefan Hoppe,
President & Executive Director, OPC Foundation
This presentation will provide an update on recent enhancements and work items from the OPC UA Working Group, including subgroups such as the MQTT Working Group.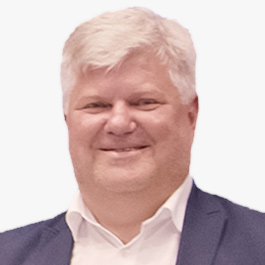 Matthias Damm,
Unified Automation
How OPC Foundation now supports the transition to a reliable, affordable, and sustainable energy sector
The global energy system continues to experience major disruptions and waves of new policies across multiple regions. REpowerEU in Europe and the Inflation Reduction Act, in North America, is boosting the pace of building new and sustainable energy assets. A future balance between energy reliability, affordability, and sustainability remains a challenge though. One significant challenge when building and operating the high volume of new energy plants is the lack of standards. OPC Foundation has stepped up to the task of doing it's part of the job by establishing numerous working groups to define data exchange and model standards for the broader energy sector. In this session we will look at some of the specific data exchange challenges in the accelerating energy transition and describe the efforts in OPC Foundation to address those.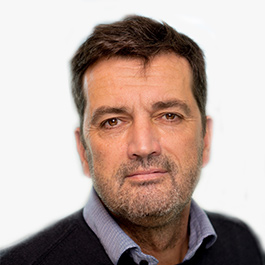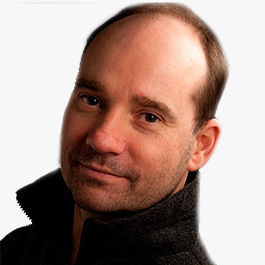 The role of OPC UA for gigafactory battery cell production
Climate change and trends towards electrical cars increase the demand for batteries drastically. Therefore, High-Scale Battery Cell Production plants ("gigafactories") are announced and built up massively around the world. For the digital infrastructure, protocols, semantics and tools are needed. OPC UA plays a major role for this, while several action fields and current developments are key to the success. An insight into these is shown during this keynote from a gigafactory operation viewpoint.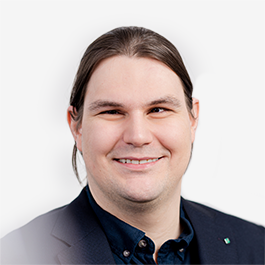 Arno Schmetz,
Fraunhofer FFB
Unleashing the power of LADS OPC UA and Laboratory Automation with Mobile and Collaborative Robots
This presentation explores the untapped potential of the OPC UA ecosystem in laboratory automation, with a particular focus on seamless integration of mobile and cooperative robots. By leveraging the proven OPC UA framework with its diverse companion specifications, we unlock the power of plug-and-play functionality based on LADS OPC UA and enable efficient and flexible automation in laboratories.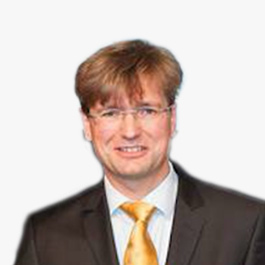 Dr. Matthias Arnold,
AixEngineers
OPC UA as an Information Modeling Language
The presenter will explain how OPC UA can be used as a modeling language to provide deep semantic context to data "at rest"—
ignoring the protocol side of UA. The OPC UA meta-model is sufficiently generic to accurately represent any data relationship making it useful for Big Data contextualization necessary for valuable AI processing.
Jim Luth,
CTO OPC Foundation,
Schneider-Electric
Best Practices on OPC UA information modelling
OPC UA provides powerful information modelling capabilities. This talk gives an overview, when it is best to use what concepts, how to reuse existing information models, create new versions, etc. The talk is based on the UA Modelling Best Practices whitepaper published by the OPC Foundation.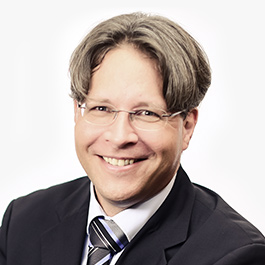 Dr. Wolfgang Mahnke,
Unified Automation
Benefits of Compliance Testing from a vendor perspective
Learn from a vendor and early adopter of a OPC UA Companion Specification why automated testing capabilities and certification of the OPC UA core but also Companion Specification is important for interoperable products. This session also provides an insight in the experience of Mettler-Toledo with testing their OPC UA integration and bringing it to market.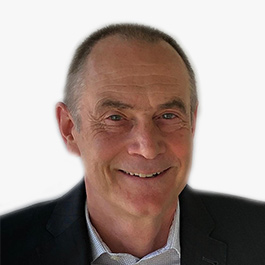 Eugen Schibli,
Mettler-Toledo
New Federal Security Recommendations for the OT Community
In this session the FBI will discuss lessons learned and best practices for securing critical operational technologies. It will also include a brief overview of the threat landscape as it relates to OT networks.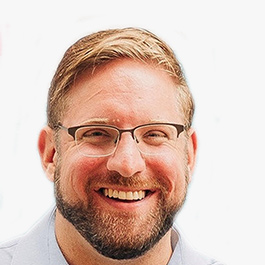 Joel Max,
FBI's Cyber Division and lead for threats to Operational Technology
Leveraging OPC UA IEC 62443 mapping for Compliance: Enhancing Industrial Cybersecurity
Explore the potential of OPC UA in achieving compliance with the IEC 62443 standard. Discover how OPC UA, a secure and interoperable communication protocol, establishes robust defense mechanisms, ensures data integrity, and enables secure communications in industrial environments and how it is mapped to IEC 62443 requirements.
Join us to strengthen your organization's industrial cybersecurity and effectively defend against cyber threats.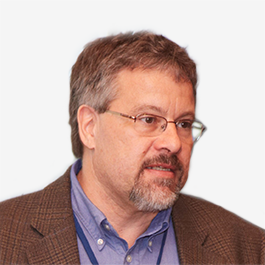 Paul Hunkar,
OPC Foundation
Integration of secure elements into OPC UA security using ISO/IEC TS 30168
IIoT devices face increasing security requirements. This is especially important as more and more devices become connected directly or indirectly to the Internet to perform secure communications for service interaction, monitoring, and control. OPC UA defines mechanisms and protocols to enable this secure communication. The security mechanisms used depend on the trustworthiness of cryptographic credentials, like private keys and trusted X.509 certificates.
A secure element is a component that can provide the required protection for these credentials. Different technologies to realize secure elements are available. The selection of the secure elements depends on the use case, platform, protection goals, and regulatory requirements (e.g., security levels according to IEC 62443).
The presentation explains what needs to be considered when integrating secure elements with OPC UA security and describes how ISO/IEC TS 30168 "Internet of Things (IoT) – Generic Trust Anchor API for IIoT Devices" can support this challenge. ISO/IEC TS 30168 is designed to facilitate the integration of secure elements, allows the use of different secure element technologies, and addresses requirements such as crypto agility and device security lifecycle.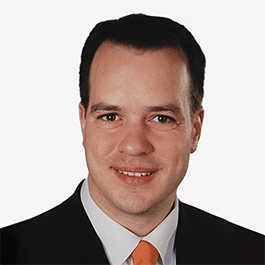 OPC UA for OT (field) / OPC UA for IT & cloud
Extending OPC UA to the field: Status Quo and Further Roadmap
The Field Level Communications (FLC) initiative of the OPC Foundation was launched to establish OPC UA as a uniform, consistent and vendor-independent industrial interoperability solution also at the field level. To this end, extensions to the OPC UA framework are being specified to meet additional use cases and application areas in discrete manufacturing and the process industry, such as Determinism, Functional Safety, Motion, Instrumentation and I/O. In the presentation the status of the OPC UA FX (Field eXchange) specifications with the focus on Controller-to-Controller (C2C) communications and related activities will be presented. In addition, the further roadmap to extend the existing concepts for Controller-to-Device (C2D) will be explained.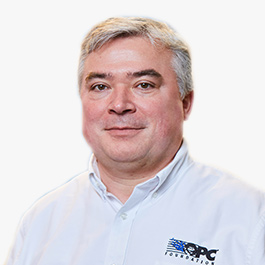 Peter Lutz,
Director FLC OPC Foundation
This presentation will discuss the simple HTTPS based APIs that are already part of the OPC UA specification. The presentation will also discuss the plans to formally define an OpenAPI schema to describe these APIs to better leverage the REST tools available today. It will also discuss the differences between the REST APIs and the standard OPC UA interfaces and how to determine which approach is best for a given application.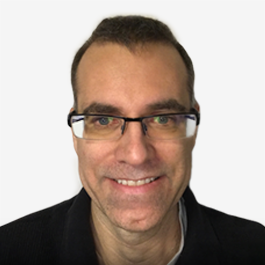 Randy Armstrong,
OPC Foundation
OPC UA over MQTT: a scalable solution
Experience the future of industrial cloud connectivity. OPC UA's standardized communication, robust security features, and inherent scalability, especially when combined with MQTT, make it the perfect candidate for achieving scalable cloud connectivity in industrial environments. It empowers businesses to leverage the benefits of cloud computing while ensuring seamless and secure communication across their entire ecosystem. Get to know our enhanced OPC UA over MQTT Demonstrator with 30+ applications, 2 dashboards, and the powerful HiveMQ broker. Gain insights into our stress test scenario that demonstrates the scalability and reliability of the solution.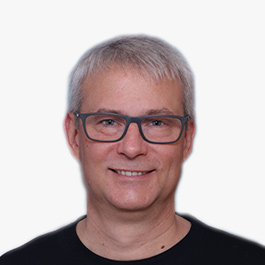 Guenther Brutscher,
HiveMQ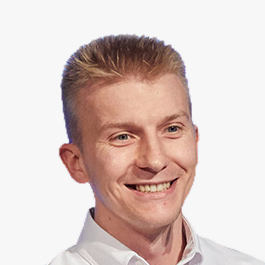 Alexander Allmendinger,
OPC Lab Europe,
OPC Foundation
HiveMQ N.N.
Competition or complement: How does AAS fit with the interoperability solutions AML & OPC UA?
Is AAS replacing OPC UA and AML? Will the AAS perform all required data exchange related to industrial assets? This presentation provides a clear understanding of each technology's focus and presents a big picture how AAS, AML and OPC UA work together seamlessly in the future. This big picture avoids double or competitive standardization and modelling, resulting in a technology landscape that complements and enhances the interoperability technologies by integrating the strengths of AutomationML, OPC UA & Asset Administration Shell.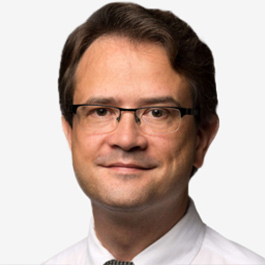 PA-DIM for Process Analyzers and Instruments
Major SDOs partner to collaboratively develop PA-DIM
This presentation is about major SDOs are now co-owner of PA-DIM, like ISA100 WCI, NAMUR, ODVA, PI, VDMA, ZVEI Partner with FieldComm Group and OPC Foundation.

Frank Fengler, chairperson of PA-DIM group is providing an update on the develop the Process Automation Device Information Model Standard:
PA-DIM 1.0: Process Field Instruments Pressure, Temperature, Flow, Level and Valve Positioner
PA-DIM 1.1: Process Analyzer TOC, CGA and pH
PA-DIM 1.x:  Process Analyzer PGC, Gas detectors, Spectrometer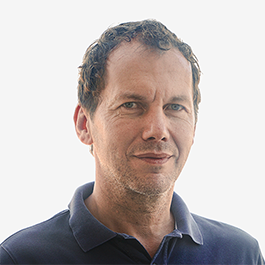 Simplicity with W3C Web of Things and OPC UA
Leveraging the power of two open standards, OPC UA and W3C Web of Things (WoT), it reduces engineering costs and saves a lot of time usually spent manually mapping "tags". The talk will give an outlook on the potential of how OPC UA information models can be easily derived from WoT Thing Descriptions.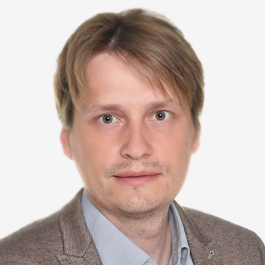 Dr. Sebastian Käbisch,
Siemens
Controlling Jobs using the OPC UA ISA-95 Part 4:
Job Control Companion Specification
Controlling and monitoring the jobs that are sent to production lines, process cells, intelligent equipment, and other systems can now be performed using OPC UA. The OPC UA ISA-95 Part 4: Job Control Companion Specification provides job management and monitoring definitions. Initially designed through the OPC UA Open-SCS (Serialization Communication Standard) Working Group to handle assembly, labeling, and packaging lines, it has been extended using VDMA requirements to handle a wider variety of jobs and equipment. This presentation will cover Version 2 of the OPC UA companion specification that implements the ISA 95 Part 4 Job Control model.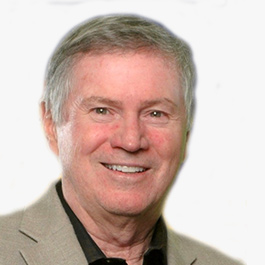 Dennis Brandl,
BR&L Consulting
OPC UA for Machinery solves Job Management uniformly for the entire shop floor
Since April 2021, the work on a fully comprehensive solution for job management for the entire mechanical and plant engineering sector has been highly intensive. This has now been successfully completed in strong cooperation with various domains such as glass technology, machine tools, woodworking machines or plastics and rubber machinery and, most importantly, the ISA 95 Job Control Group. The CS OPC UA for Machinery Part 3 – Job Management offers all functionalities for the complete implementation and control of job orders in production. This information model ensures a harmonized implementation in industrial manufacturing and thus increases the efficiency and quality of production.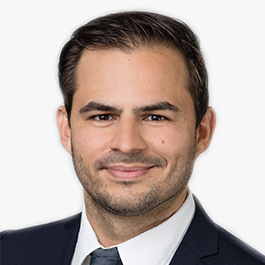 Hackathon - Best practice for introducing OPC UA into an industry
Hackathons are the perfect means to quickly introduce and educate peers of an industry towards OPC UA and the relevant companion specifications. Based on the experience of four completed hackathons the presenter will share best practices on how to conduct and set up such events.  Furthermore, it will also highlight the benefits of generating direct feedback from the industry towards the specification work group while a companion spec is being drafted.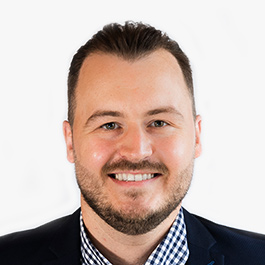 Gathering of industrial data at scale
How Group Renault use OPC-UA to structure and catch data from industrial equipment at scale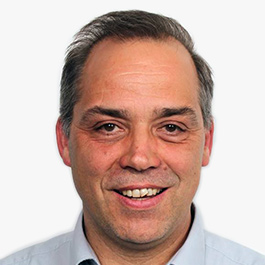 Thierry Daneau,
Renault Group
Free the OT – P&G is leveraging OPC Technology and Key Industry Partners to Scale IIOT Solutions
As P&G seeks to bring its Supply 3.0 strategies to life for seamless data integration in their manufacturing and distribution sites, unifying approaches, and technologies such as OPC UA and its extensions such as Field eXchange (FX) and Time Sensitive Networking (TSN) are critical to offering balanced execution of IT and OT for Industry 4.0 solutions. With the emergence of new IIoT Enterprise Architectures to serve Intelligent Operations use cases, it has been critical to balance the requirements of the deterministic control systems with the growing appetite for contextualized, time-series data throughout the Enterprise IT/OT data systems. The presenter will describe the current and future journey for P&G to "Free the OT" thus offering their businesses an effective and scalable approach to seamless data integration across their IIoT Enterprise Architectures and value creation use cases.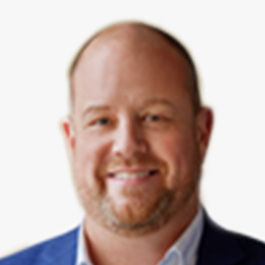 Jeff Kent,
Vice President,
Smart Platforms,
Product Supply Engineering,
The Procter & Gamble Co.
ChatGPT generates industrial asset definitions and enables automatic mapping to OPC UA to save time and money!
No more reading datasheet and manually mapping tags, a task we've all learned to hate in our Industrial IoT projects as it takes forever and is very error prone. Wouldn't it be great if we could automate that step?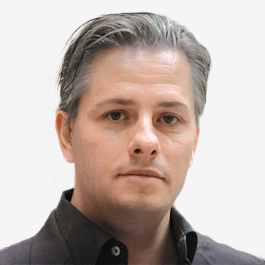 Erich Barnstedt,
Chief Architect,
Microsoft
Top reasons for OPC UA file transfer
In this presentation, Sebastian and Sven talk about the basics of the integrated file transfer capabilities of OPC UA and compare that particular use case with other protocols. By using an example from the point of view of an automation vendor, the audience will get more information about the benefits of OPC UA file transfer.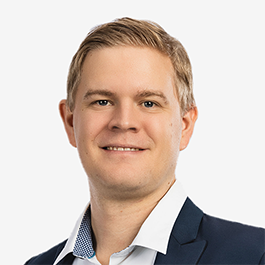 Sebastian Friedl, 
Head of Interoperability /
interop4x at FVA GmbH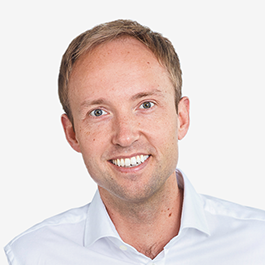 Sven Goldstein,
Product Manager TwinCAT, 
Beckhoff Automation
OPC Foundation in the world
This session is about OPC Foundation in the regions of the world: Our local colleagues from North America, China, Japan, Korea, Singapore and France will give short reports.
This Conference is taking place on Thursday April 20th, 11:00 -13:00
CET adressing OPC UA with Metaverse, Dataspaces and Asset Administration shell.
Join our conference at the Convention Center –
Room 3B
live demonstrator OPC UA and the Metaverse

live demo "OPC UA over MQTT" connecting lot of controllers via OPC UA over MQTT directly to cloud dashboards
OPC UA via REST: get information about new working group adressing
The IT world desires to utilize the data from the OT space to be combined with additional concepts like Asset Administration Shell, Data Spaces, Digital Twins and Metaverse: All these initiatives and solutions are about sharing information between multiple companies with different use cases like product lifecycle data (AAS) or governance data (DataSpaces) etc. In most cases, they exchange the data via proprietary or standardized HTTP REST-Interfaces.
OPC UA for field: live demo of horizontal Controller-to-Controller communications based on OPC UA FX series – the one and only harmonized OPC UA solution for both Process- and Factory-Automation, including deterministic, motion, instrumentation, OPC UA Safety and OPC UA over 5G.
live demo "GDS – Global Discovery Service" for secured exchange of certificates
These companies and partners will show solutions on the OPC Foundation booth in 2023:
Brightly Works Oy
Fraunhofer IOSB
Hilscher
logiccloud AG
Matrikon
Prosys OPC
PTC/ Kepware
Siemens
Unified Automation
In addition we welcome our partners
AutomationML
FDT Group
Spectaris with the LADS Companion Spec